buy the book at Lulu.com
discussion questions for book clubs
read Maureen Corrigan's speech at the award ceremony
read Anne Mulcahy's speech at the award ceremony
read Barbara Grosh's speech at the award ceremony
read the first chapter (pdf document)
Rochester Democrat & Chronicle coverage
Brighton-Pittsford Post coverage
Contact Barbara Grosh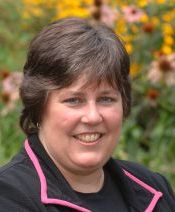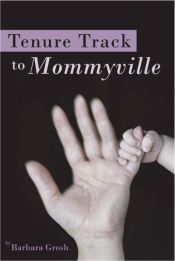 Elaine Barlow has a bargain with her husband George: if she doesn't find a new job by year's end, he will choose their next move and re-establish his vet practice, which will probably spell the end of her career. Elaine used to be a high-flyer. She got her PhD, traveled all over Africa on a string of prestigious research fellowships, and landed a top-notch university teaching job. But she failed at the game of academic politics, she didn't get tenure, and now she can't seem to find another job. She's lost her paycheck, her social status and her self-esteem. Stripped of her professional identity, Elaine lives a life of errands with her preschool daughter Stella. She listens to former colleagues being interviewed on NPR, while she has become invisible. Elaine studies the people she meets to see how they do it—how they live without tenure. She begins to imagine herself as something else. Lawyer? Teacher? Wildlife rehabilitator? Convenience store clerk? Long days with the spirited Stella leave Elaine feeling like a double failure. George stays out late several nights a week, supposedly working long hours at the job he hates. Can Elaine pull herself together before her marriage collapses too?
Finally, Elaine gets a chance at another academic job, but George refuses to relocate for it. He obviously has a secret, and Elaine fears the worst. But Elaine has been learning—from a manicurist, a flooring salesman, her former students, her parents, Stella, and their menagerie of special needs pets. She learns that it's never too late to grow into a person you respect. And when that happens, anything is possible.
Discussion Questions For Tenure Track to Mommyville
By Barbara Grosh
Job seeking is an arduous process. How does this process change Elaine? How does Elaine change the process? How are her struggles as a stay-at-home mother similar to or different from her struggles with finding an academic job?
How does the process of working to achieve tenure impact Elaine's subsequent life experiences and self- image? Do you think that Elaine obtains tenure in Mommyville? Have you ever tried to achieve something and failed? If so how has that result impacted other elements of your life?
Early in the book, Elaine describes her existence in jobless limbo as a "sabbatical of a sort." At the end of the book, she describes her new existence as a "sabbatical without committee work." How do these two states differ? Have you ever taken a sabbatical of any kind? Was it "of a sort" or "without committee work"?
Compare and contrast Elaine's and her mother Thelma's experiences as mothers and as life long learners. What influenced their experiences (societal expectations, financial resources, other individuals)? Are they different from or similar to one another? Tell about the influences that have affected your experiences. Do you consider yourself to be a life-long-learner in awe of the universe?
Tenure Track to Mommyville is in many ways an exploration of contrasting marital relationships. Discuss the marriages of Elaine and George, Thelma and Paul, and Dori and Mike. How do they solve (or not) issues concerning personal growth and communication? In each instance, is the relationship "in balance" or does one partner support the other more? What does it mean for a marriage to be "out of balance"?
There are a number of people, such as Mike, Dori, Gladys, Hudson, and Rebecca who at times have a profound influence over the choices that Elaine makes. Why does Elaine select these individuals as her mentors? How does she use their guidance? Is she aware of their assistance at the time or is it upon reflection that she is aware? How and when have people in your life influenced you to change your course of action?
Mike speaks of finding motivation in order to overcome obstacles in life. What is his motivation? What is Elaine's? What is yours?