buy the book at Lulu.com
discussion questions for book clubs
read Maureen Corrigan's speech at the award ceremony
read Anne Mulcahy's speech at the award ceremony
read Barbara Grosh's speech at the award ceremony
read the first chapter (pdf document)
Rochester Democrat & Chronicle coverage
Brighton-Pittsford Post coverage
Contact Barbara Grosh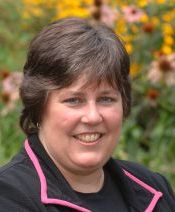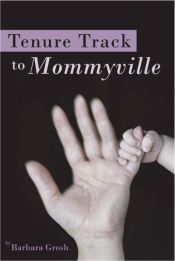 Elaine Barlow has a bargain with her husband George: if she doesn't find a new job by year's end, he will choose their next move and re-establish his vet practice, which will probably spell the end of her career. Elaine used to be a high-flyer. She got her PhD, traveled all over Africa on a string of prestigious research fellowships, and landed a top-notch university teaching job. But she failed at the game of academic politics, she didn't get tenure, and now she can't seem to find another job. She's lost her paycheck, her social status and her self-esteem. Stripped of her professional identity, Elaine lives a life of errands with her preschool daughter Stella. She listens to former colleagues being interviewed on NPR, while she has become invisible. Elaine studies the people she meets to see how they do it—how they live without tenure. She begins to imagine herself as something else. Lawyer? Teacher? Wildlife rehabilitator? Convenience store clerk? Long days with the spirited Stella leave Elaine feeling like a double failure. George stays out late several nights a week, supposedly working long hours at the job he hates. Can Elaine pull herself together before her marriage collapses too?
Finally, Elaine gets a chance at another academic job, but George refuses to relocate for it. He obviously has a secret, and Elaine fears the worst. But Elaine has been learning—from a manicurist, a flooring salesman, her former students, her parents, Stella, and their menagerie of special needs pets. She learns that it's never too late to grow into a person you respect. And when that happens, anything is possible.

Pittsford author wins writing contest
September 22, 2005
Barbara Grosh's book "Tenure Track to Mommyville " is her first attempt at a fiction novel.
By JEREMY MOULE / jmoule@mpnewspapers.com
Before she wrote "Tenure Track to Mommyville, " Barbara Grosh's writing experience consisted mainly of academic articles.
But her debut fiction novel gained national attention recently when it won Xerox Corp.'s Aspiring Authors contest, beating out 250 entries from across the country.
Her book started as an outgrowth of classes she took at Writers & Books. As part of an exercise, the class one night went on a walk. When they came back, they had 15 minutes to write about something from that walk.
What resulted, said Grosh, was the best writing she had done to that point.
It also led her to try similar tactics outside of class. She has three dogs, which means she goes on walks frequently. While out, she began observing her neighbors, eventually writing fictional stories about them.
As those short stories progressed, she began to intertwine the characters. And walking - along with other activities like swimming - would prove to be a catalyst through the writing process.
"By the time I got home I could sit down and spout out a whole scene, " Grosh said.
From there, a novel was born. And she had a stable of well-developed secondary characters.
But the book has a bit of herself in it as well.
The main character is a woman who was a career academic but, after she is denied tenure, she winds up at home with a preschool-age child.
Grosh is a former academic herself. She was an economist specializing in developing countries. She lived in Nairobi for several years doing research and has a number of academic articles to her credit.
"A lot of my good friends, when they read it (the book) don't even know what's fact and what's fiction, " Grosh said.
It took her about six years to pen the novel. She said it's a thrill to see it in print. Sometimes, she said, writing feels like an eccentric hobby, but seeing her work in print seems to nullify that notion.
It has also made her family take her writing a little more seriously, important because she's now working on her second book. That book will be a prequel to "Tenure Track to Mommyville. "
"My family has become much more understanding, " she quipped.
Fast facts: Barbara Grosh
Pittsford resident Barbara Grosh's book "Tenure Track to Mommyville " was recently named the winner of Xerox's Aspiring Authors contest. The contest is aimed at promoting digital print-on-demand services as a smart alternative to traditional book publishing, according to the company.
Grosh received 100 copies of her book as well as $5,000 to support future literary endeavors.
Her book is available for sale at www.lulu.com /aspiringauthors.