buy the book at Lulu.com
discussion questions for book clubs
read Maureen Corrigan's speech at the award ceremony
read Anne Mulcahy's speech at the award ceremony
read Barbara Grosh's speech at the award ceremony
read the first chapter (pdf document)
Rochester Democrat & Chronicle coverage
Brighton-Pittsford Post coverage
Contact Barbara Grosh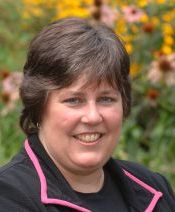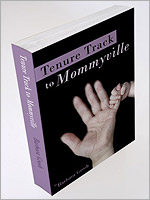 Elaine Barlow has a bargain with her husband George: if she doesn't find a new job by year's end, he will choose their next move and re-establish his vet practice, which will probably spell the end of her career. Elaine used to be a high-flyer. She got her PhD, traveled all over Africa on a string of prestigious research fellowships, and landed a top-notch university teaching job. But she failed at the game of academic politics, she didn't get tenure, and now she can't seem to find another job. She's lost her paycheck, her social status and her self-esteem. Stripped of her professional identity, Elaine lives a life of errands with her preschool daughter Stella. She listens to former colleagues being interviewed on NPR, while she has become invisible. Elaine studies the people she meets to see how they do it—how they live without tenure. She begins to imagine herself as something else. Lawyer? Teacher? Wildlife rehabilitator? Convenience store clerk? Long days with the spirited Stella leave Elaine feeling like a double failure. George stays out late several nights a week, supposedly working long hours at the job he hates. Can Elaine pull herself together before her marriage collapses too?
Finally, Elaine gets a chance at another academic job, but George refuses to relocate for it. He obviously has a secret, and Elaine fears the worst. But Elaine has been learning—from a manicurist, a flooring salesman, her former students, her parents, Stella, and their menagerie of special needs pets. She learns that it's never too late to grow into a person you respect. And when that happens, anything is possible.

Author wins Xerox contest
Pittsford woman's book to star on Lulu.com

David Tyler
Staff writer
(September 13, 2005) — Barbara Grosh had begun to learn about the trials of being a novelist. She'd been working on a manuscript since 1999 and recently sent copies to several literary agents who replied with rejection letters.
Today, the Pittsford resident will learn what it's like to become a standardbearer for the burgeoning world of on-demand publishing.

Grosh has been named the winner of Xerox Corp.'s Aspiring Authors contest for her book Tenure Track to Mommyville. Her prize: Having her book featured on Lulu.com, an on-demand book publishing site that co-sponsored the contest. She'll also receive 100 copies of her book and $5,000.
Xerox Chairman and Chief Executive Anne M. Mulcahy will make a presentation to Grosh today at the Print 05 trade show in Chicago.

In an interview, Grosh said she was honored her book was chosen, and excited that her years of work are starting to pay off.
"It's easy to feel like it's a frivolous hobby that's taking away from important things," Grosh, 49, said.

On-demand publishing is a fast-growing market with big revenue possibilities for Xerox and its competitors.
Digital presses such as Xerox's iGen3 help make on-demand publishing possible by allowing for print runs as small as one book. Most of Lulu.com's printing is done by ColorCentric Corp., a Rochester printing house, on Xerox equipment.
Smaller runs are becoming more common in the printing world, according to Frank Romano, an emeritus professor at Rochester Institute of Technology. Romano says about 30 percent of book titles are now printed in quantities of less than 100, and that could reach 50 percent by 2010.
The contest was designed to help show how easy on-demand publishing could be. To enter, each author had to upload a manuscript to Lulu.com. All entrants received a free copy of their book.
More than 250 authors entered, and more than 100,000 pages of unpublished fiction have been printed so far, Xerox said.

Grosh, a freelance Web site developer who also has worked as a professor at Syracuse University and Ohio University, said she had been fascinated by reading and writing since childhood. She published several academic works during her career.
But taking some classes at Rochester's Writers and Books spurred her to start writing fiction, and gave shape to Mommyville.

"I had written about a half-dozen short stories, and they started to feel more like part of one novel," Grosh said.
Mommyville follows Elaine Barlow, a professor who loses a battle for tenure and becomes a stay-at-home mother to her daughter. Grosh admits there are autobiographical elements in the book.
"The fun thing is no one knows what's straight from your life," Grosh said.

The theme struck a chord with judges.

"The book wrestles with the questions modern mothers face about the merits of professional work versus life spent with children," says contest judge Maureen Corrigan, National Public Radio's book critic. "It paints a picture of the trials and tribulations of 21st century motherhood."
Grosh, who is already at work on a second novel, hopes her contest victory will draw the attention of a traditional publisher.

"It will be easier to get their attention now," she said.
Two contest runners-up will receive 50 copies of their novels. They are:

The Long Black Veil, a drama about complicated relationships, by sisters Jeannine Deline and Bobbi L'Huillier of Rochester.
Codename Snake: The Evil We Kill, a thriller about an assassin operating in Nazi Germany, by Morton Rumberg of Gold River, Calif.
All three books can be purchased at www.lulu.com/aspiringauthors.